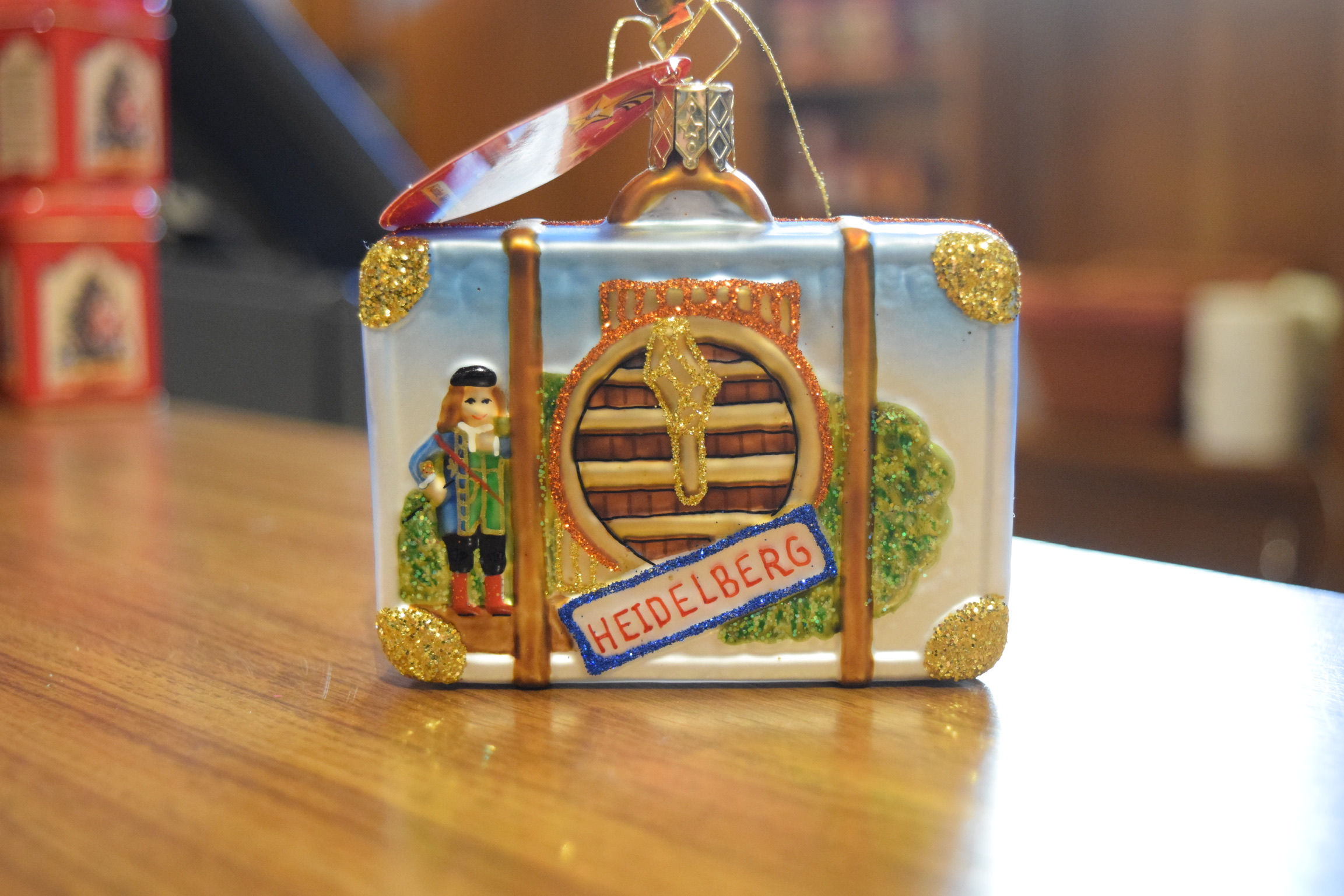 This article originally appeared in LuxeGetaways Magazine
Never too early to Plan a Viking River Cruises Christmas Market Cruise
While beach chairs and umbrellas are still being put to good use, the dog days of summer are almost over. It is time to plan an exit strategy from the doldrums of gray and rainy times that lay ahead this fall. A perfect way to ease the transition from pleasant to cold temperatures is to immerse oneself in cheery Christmas spirit. What better way to get in the festive mood than booking a Viking Christmas Market Cruise.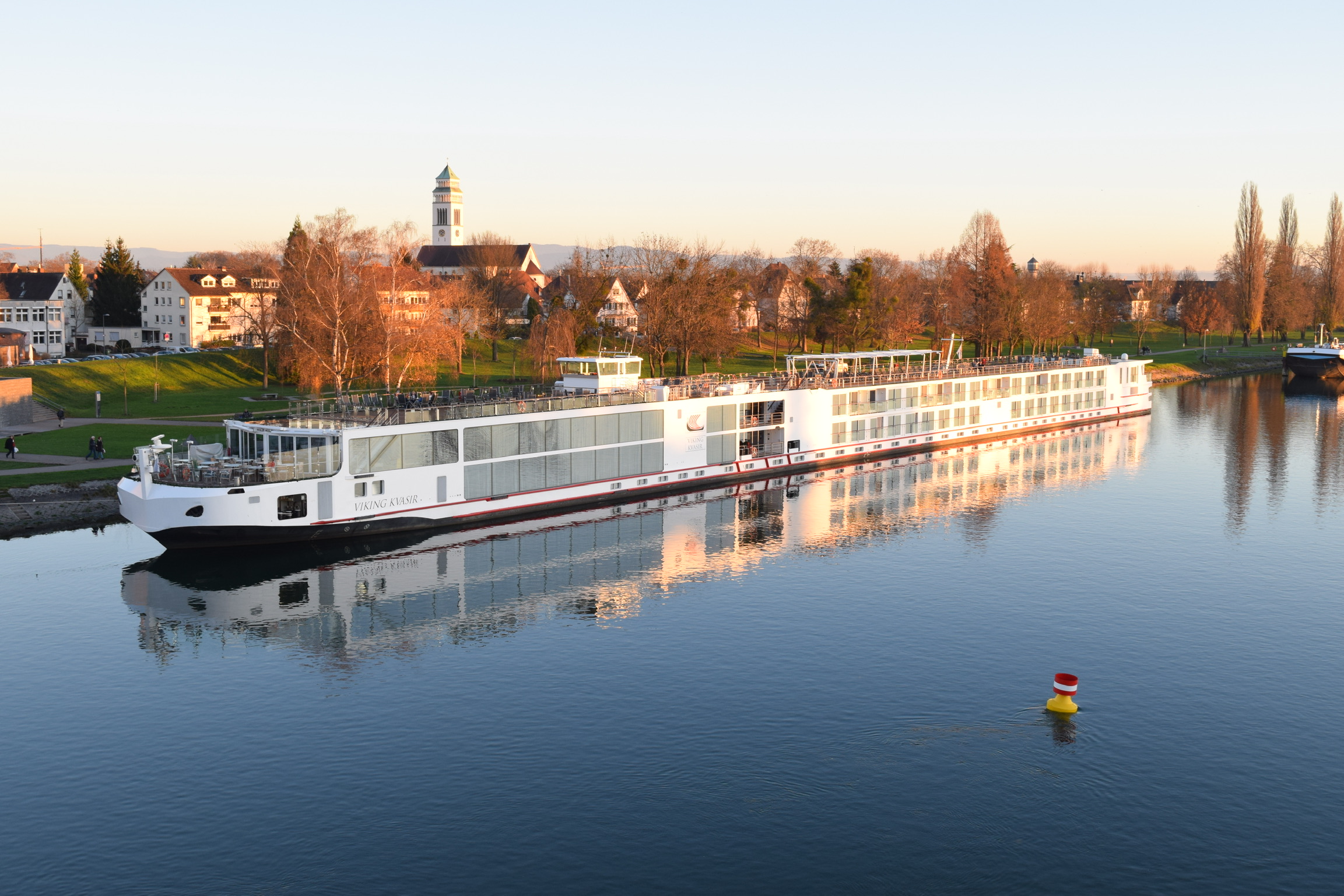 Many of Viking's Longships depart from the gateway city of Basel, Switzerland and onwards to Strasbourg, France continuing through the Black Forest of Germany and embarking in the Dutch city of Amsterdam. Floating along "Old Father Rhine" as the Germans affectionately named their vast river, past impressive stately ancient castles and their ruins on a day shrouded in thick fog, brings Goosebumps to ones flesh, yet the cold is less bothersome as the crew of the ship delivers, with dispatch, piping hot chocolate, coffee and local libations like German Glühwein ("glow wine" – a traditional hot mulled red wine with spices, citrus fruits and sugar) to the deck.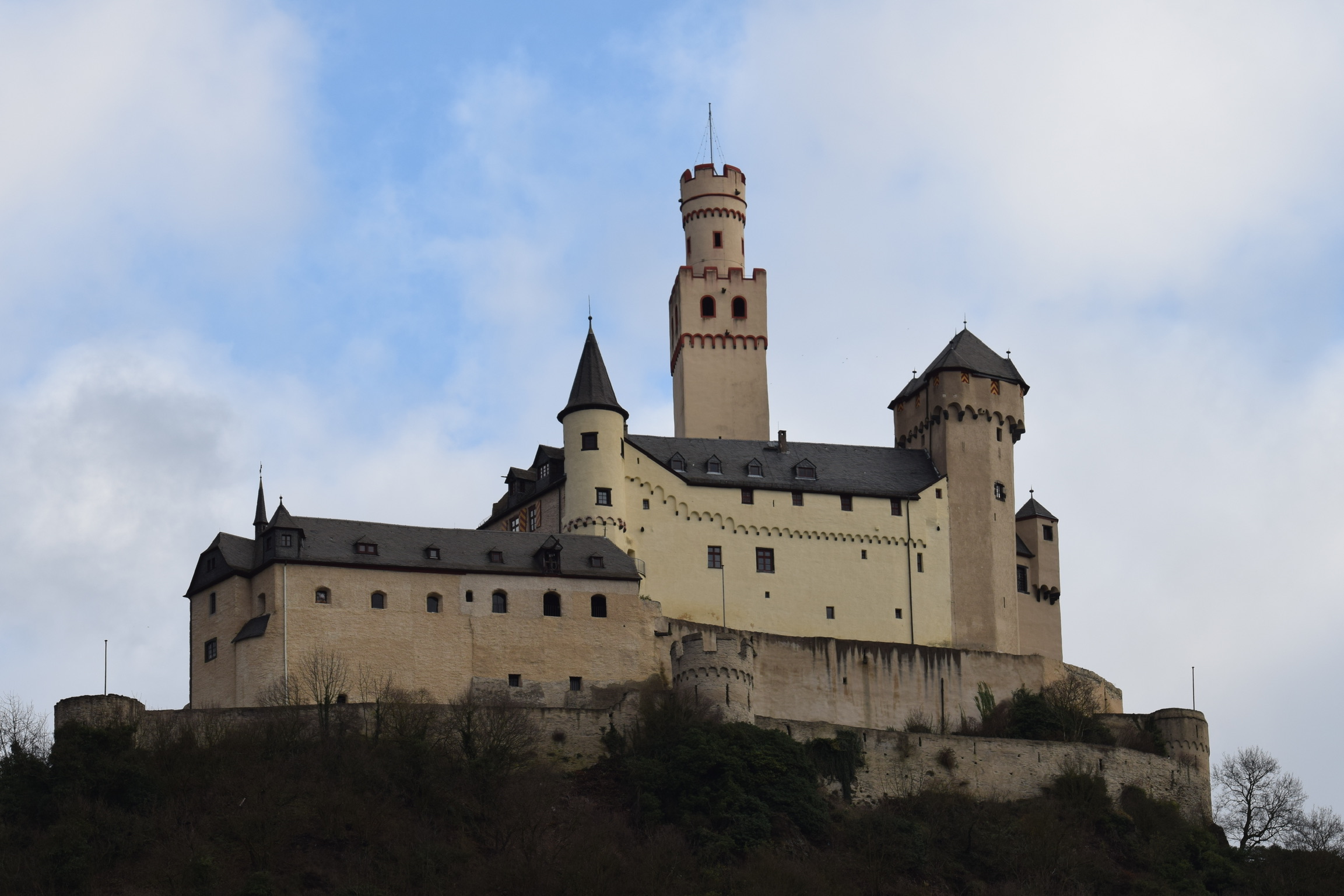 On vacation it is wonderful to indulge in an afternoon nap, but the stretch of the Middle Rhine from Mainz to Koblenz is so captivating the thought of closing your eyes for a catnap seems like blasphemy.  As the morning fog clears giving way to glorious bright blue sky, the deck is a perfect place to snap photos of engaging villages with brightly colored homes, rooflines askew from centuries of wear and tear, and the remnants of imposing protective fortresses strategically built above for protection. Program Directors point out historically significant details of the towns, castles, ruins and cloisters from their perches in the Captain's bridge ensuring passengers are camera-ready for the next breathtaking landscape.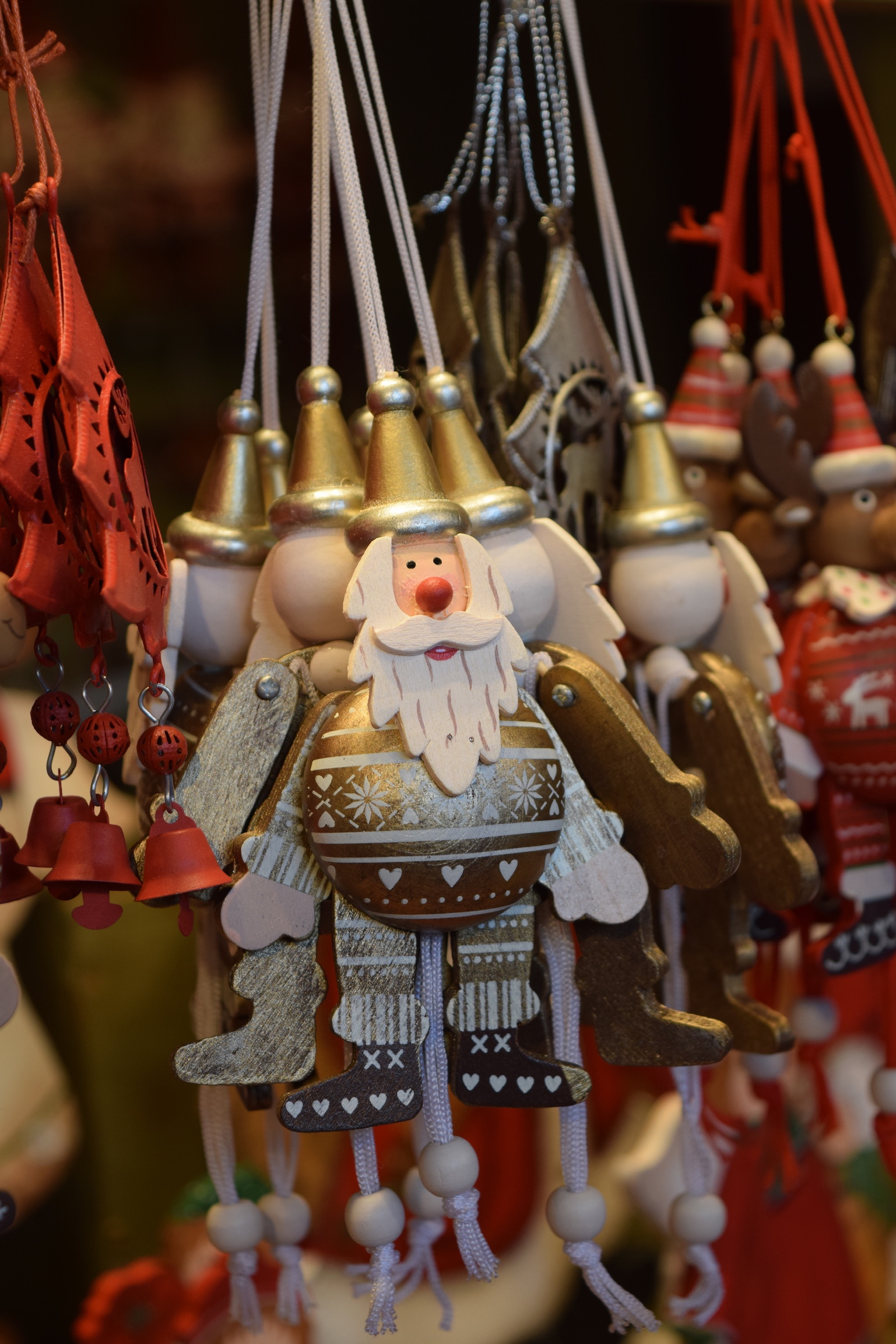 Port calls offer an opportunity to collect one-of-a-kind, handcrafted Christmas decorations, incredible edibles and lasting memories of bygone Nöel traditions in enormous, well-established markets like the ones in Strasbourg and Cologne. Shopping for intricate wooden ornaments is quite fruitful, and the charm of the smaller markets endearing.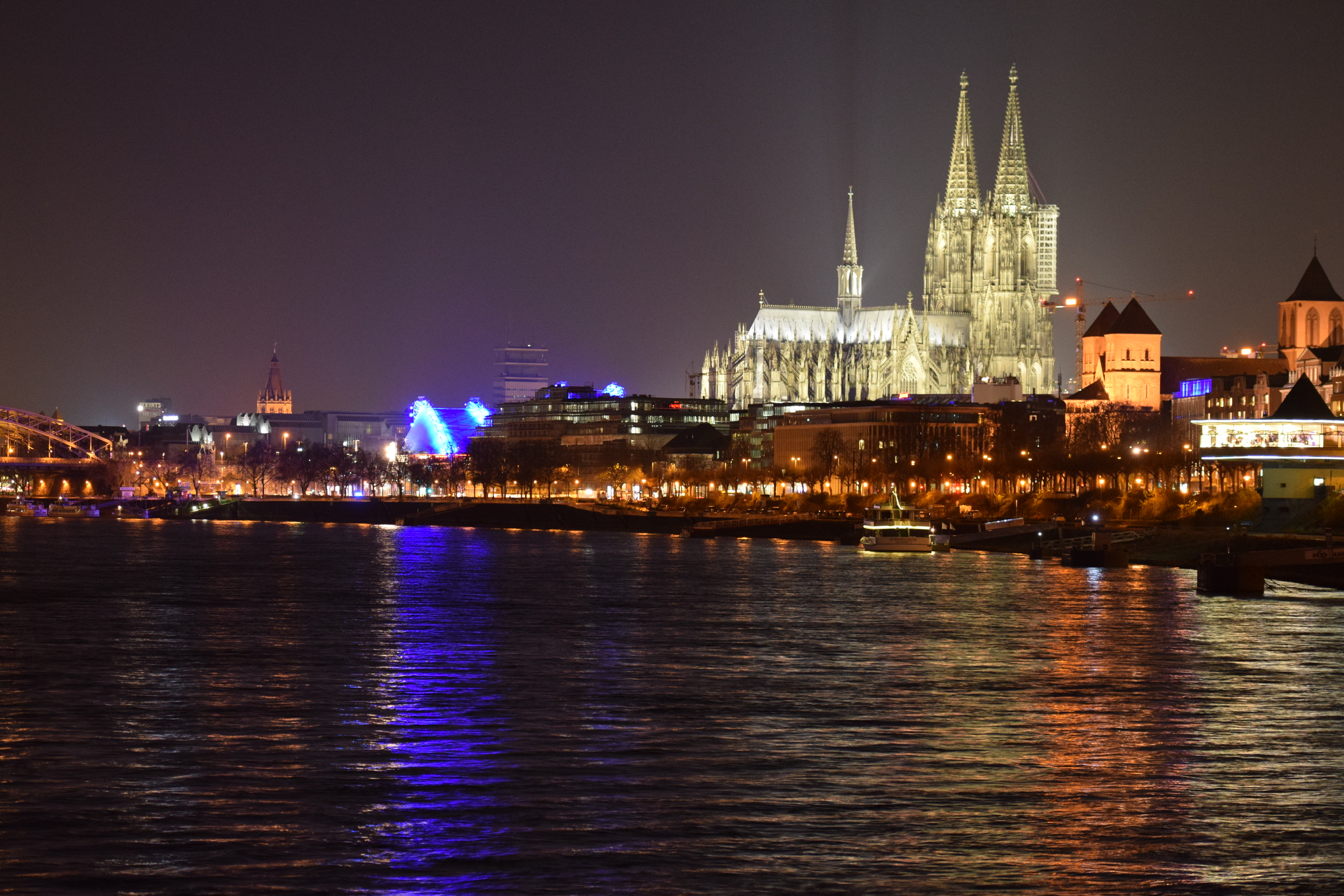 Visiting Rüdesheim at night, seeing the spirit of Christmas aglow with strands of white lights bowed above and makeshift beer gardens filled with locals reveling in the magic of the season below that make it a favorite of the market stops.
Most evenings are spent onboard partaking in activities that range from a sophisticated wine tasting to the educational with a glass-blowing demonstration. Nightly Happy Hour tasting grand Swiss and German wines while listening to the entertaining piano player creates a convivial atmosphere.
Daily tours can be exhausting, so flexible itineraries and guides allow guests to "break off" a few times from the beaten path and make their way back to the ship at their own pace.
A well-organized crew sees to it that overstuffed luggage, carefully packed with Christmas booty in tow, make it safely into the taxi or group bus for an on-time departure. Pleasant memories of the sights, sounds, smells and tastes of the areas visits come flooding back with each item unpacked, ensuring that Christmases to come will be extra-special for having had the experience aboard Viking.
Tips to Make Your Cruise Even Better: 
Dress is casual during the day and particularly during the tours, comfortable shoes a must. Evening dinner in the main dining room is business attire or smart casual. Most men wore jackets and ladies dresses (short) or pantsuits. No long evening wear necessary. Dining on the Aquavit Terrace is very casual day or night.
The option to upgrade the wine and spirits while aboard is highly recommended. While the beverages included are very decent, the premium package offers top-notch options.
It can be bitterly cold; bring your warmest coat for nighttime and layers for the daytime with a medium weight jacket.
Look over the itinerary as soon as it arrives. Sign-up for optional activities and request private tours as soon as is practical. The concierge can arrange anything your heart desires with enough notice.
Do walk the back streets of Strasbourg to find extraordinary patisseries like Lenhardt on rue Woerlé.