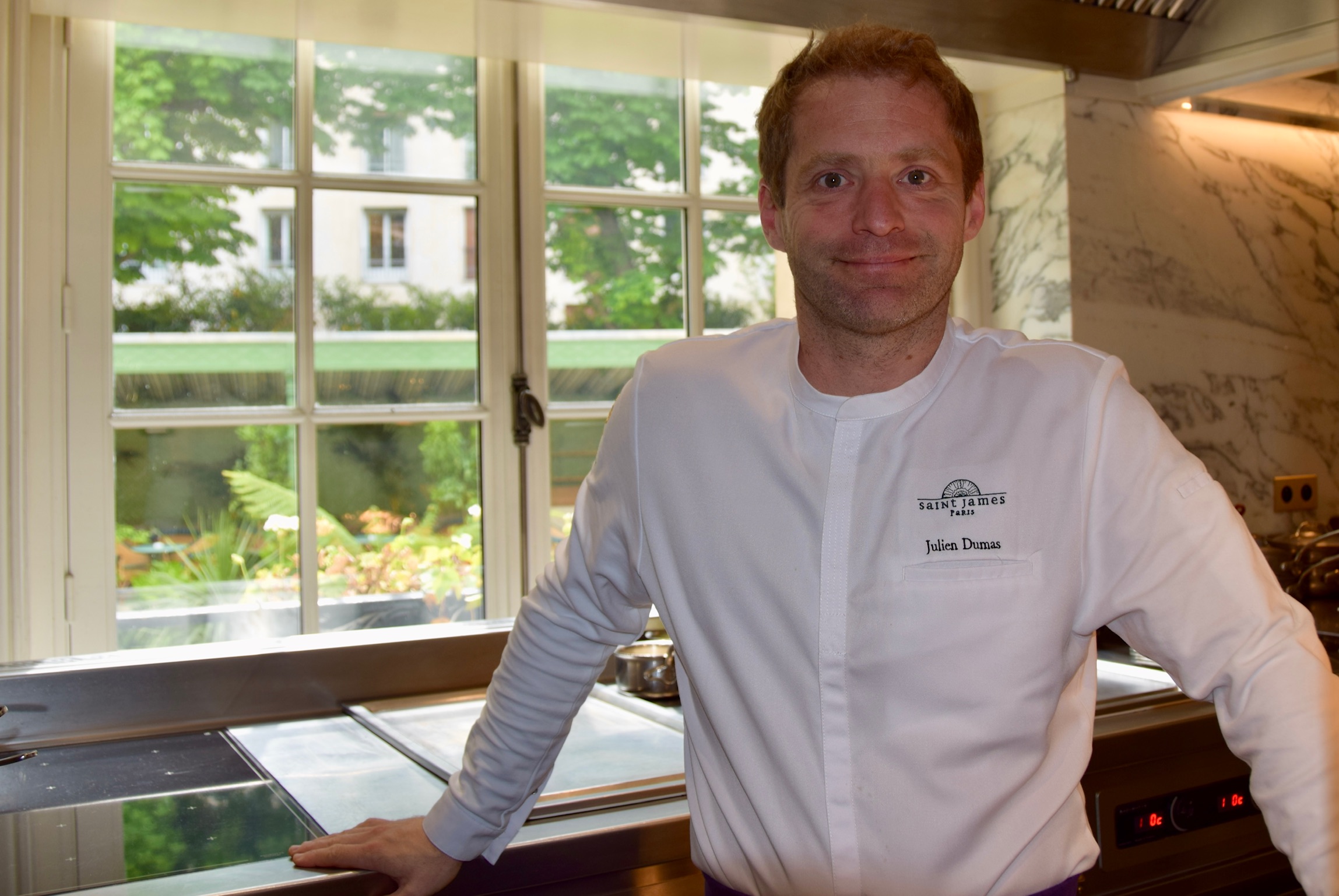 This article originally appeared in Upscale Living Magazine.
Eco-Friendly Chef Julien Dumas
Chef Julien Dumas is a passionate advocate for sustainable fishing and preservation of natural resources. Part of his mission is to ensure that his dishes reflect the spirit of the products and the producers that plant, sow, pick, gather and transport the items to his restaurant, Bellefeuille, in the heart of the 16th arrondissement of Paris at the Saint James Hotel, a Relais & Chateaux property.
For years he was spearheading the sustainability initiatives at Restaurant Lucas Carton, but now that Chef Julien is solely charge of his own destiny he is taking the commitment to whole new levels. I popped in to see how he is adjusting to his autonomy and give him a chance to catch me up on what's new since the massive renovations took place at the Saint James.
Here's a peek into my serious, but light and breezy conversation with Michelin-star Julien Dumas.
Upscale Living Magazine: How did you come to be an eco-friendly chef? Is it taught in cooking school or did you come by it naturally?
Chef Julien Dumas: I have always had a passion for the ocean, both the fish and the seaweeds and herbs so it's natural to take care of the process.
ULM: When you departed Lucas Carton you said in the press that you were looking forward to a "free kitchen" – what does that mean to you?
Chef Julien: Lucas Carton is a story with a long history with famous chefs who were doing dishes that people expect to be served out of fond traditions. The restaurant is known for its specialties paired with wines and it's quite intense. For me it was difficult to maintain the legacy while also looking to the future. Our kitchen here at Bellefeuille is turning on nature. I'm free to explore new products and flavors and to cook only what's in season so I respect the natural order. I work with a team where we all share the same philosophy, but we also do respect the guests at the hotel with special requests and some traditional dishes. It's a nice feeling to have the team make beautiful food that is eco-friendly too.
ULM: What do you love most about being at the Saint James?
Chef Julien: I have the freedom to work with my team in an open concept work area where the guests can see the final preparations being done, but the three things I am most proud of are that I love my team, I love my producers and I love my guests. We are also growing much of the produce in an offsite property with plans to grow more and more.
ULM: If you are stranded on a deserted island, what three items are essential for you?
Chef Julien: This is a difficult question. Tomatoes, compte cheese, and wine. I can catch fish, right?
Certainly deserving of his one Michelin-star, I can see that Chef Julien is going to achieve so much more. He has a solid mission to educate the public on sustainability, but doesn't shove it down patrons throats. He subtly wins over their taste buds with tasty dishes created from products sourced locally (whenever and where possible) that are only served at the peak of perfection in their proper season. Chef Julien lets the natural colors and flavors do the talking and everyone is listening!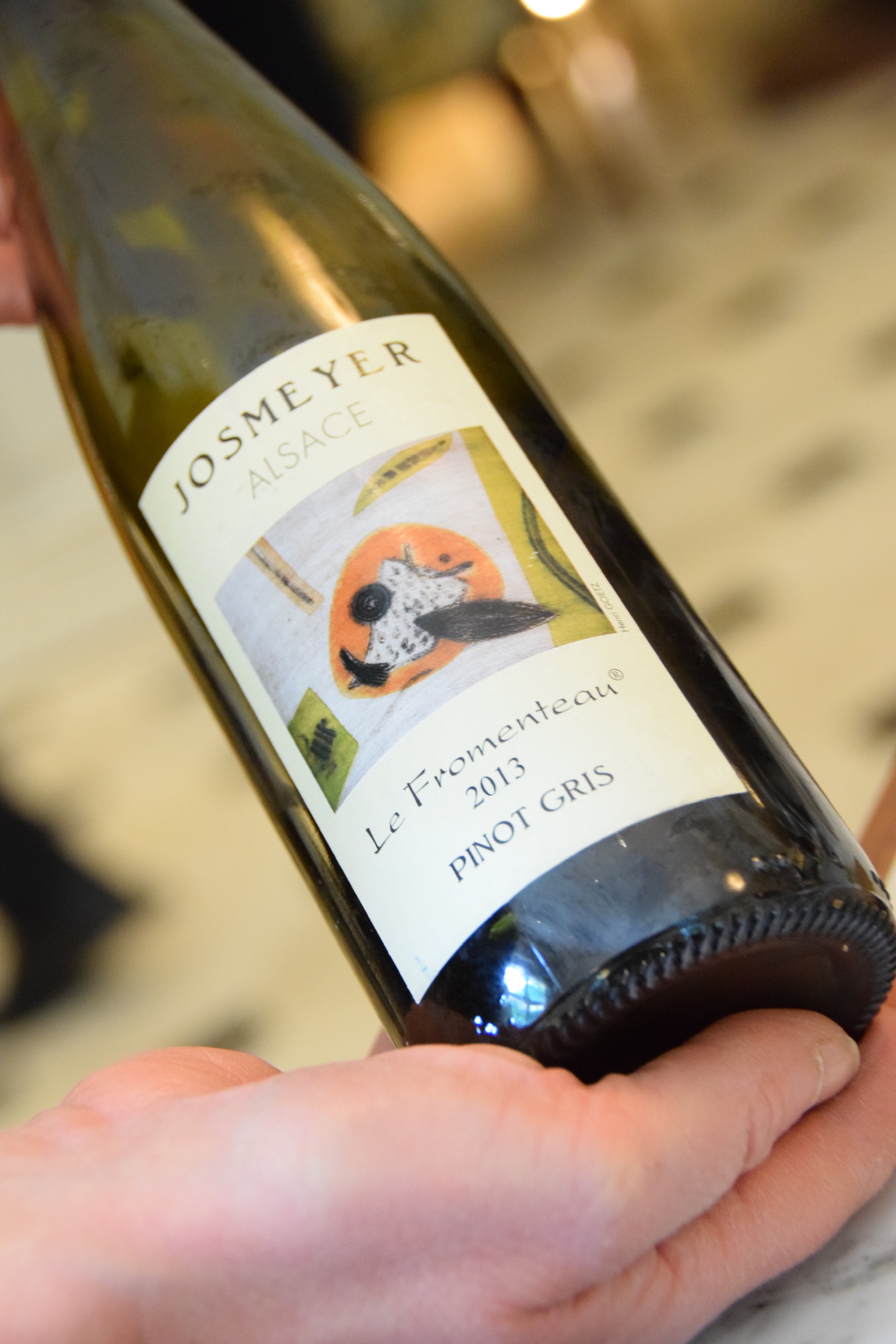 To learn more about this creative, innovative and eco-friendly chef, check out his bio on the Relais & Chateaux website here.