Pastry chef Claire Verneil – World Traveler and Creative Genius from the Kitchen of the Fairmont Hotel, Monte Carlo
Chef of the world, Claire Verneil, formerly a lawyer, had a desire to follow her passion for cooking and began a new career as a pastry chef that lead her to become the first female head pastry chef at the Fairmont Hotel in Monte Carlo.
Chef Verneil's love of creating innovative and feminine pastries came from cooking with her grandmother. She incorporates the souvenirs from her travel and contemporary style with classic French pastry training resulting in delicious and beautiful desserts of distinction.
As Editor In Chief of the RTL's (Europe's leading entertainment company) popular food blog, Cooking with Claire, she writes about all things culinary and gives behind-the-scenes peeks into the international cooking scene.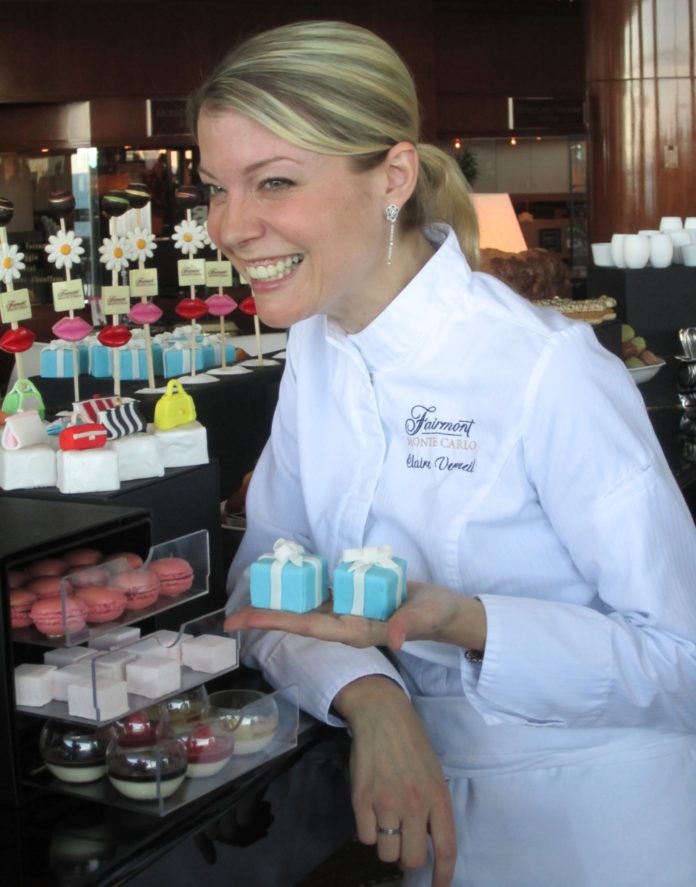 What you have been doing since taking over the pastry reigns at the hotel?
The first year I stayed in the kitchen concentrating on my pastry skills and recipes to put my print on the team working under me. I am traveling when I can. I love Paris, of course, and try to go once a week, but I also love New York City. My favorite place to travel is Greece because, the islands work with really good products, respecting them and using them in creative ways.
What or who influences your style and design?
I travel to London to see the modern art scene. Last year I went to the David Bowie exhibit because I love his spirit. When I travel, I look for local passion in the cooking and try to bring some of it back with me. For instance, I went to Marrakesh for a cooking show and gala and brought back many spices that I have incorporated into my cooking. I also went to Montreal as part of an all-female cooking demonstration and brought back Canadian maple syrup to use in recipes.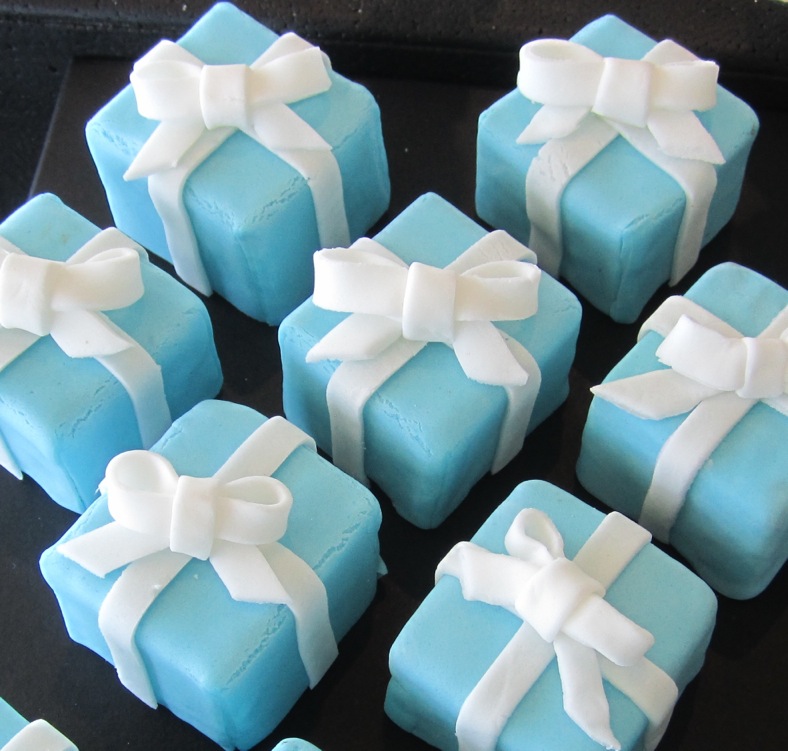 With the opening of Chef Nobu's restaurant at the Fairmont, what changes will there be to the pastry menu?
We respect the Nobu guidelines but make our dishes the Monoco way. We balance the two by keeping the spirit of Nobu but also the local flair. Where we may cook cakes with traditional flour, for his restaurant we are now making things with rice flour. Our guests like fruit bowls but for guests at Nobu we will use more exotic fruits in them. A simple ice cream recipe is enhanced by using green tea to create something new. We use our own techniques to create dishes and must use local ingredients for certain pastries because they are simply the best of what is out there. We use French chocolate and lemons from our area because they are the best in the world.
What trends are you seeing in cooking and, in particular, from your travels?
People now are much more into the methods of cooking and like to practice at home. It's hard to surprise them since they watch everything being constructed on television. We see more and more demand for less fattening desserts and requests for less sweet options, but at the same time, they don't want less taste. Our clients still want the healthier options to feel and taste the same in the mouth. We substitute stevia sugar and agave to meet their dietary needs.