What makes a city of over four million residents seem like a small town? Personal attention and excellent customer service in the shops and restaurants are two of the reasons. Houston can sometimes feel like small-town suburbia verses mega-metropolis especially if you're spending much of your time in one of the many residential districts.
The thing to know about Houstonians is that they are obsessed with standing out in a crowd and throwing a memorable party that guests will go home gushing about. Special occasions call for unique gifts and the more personal the better, according to Houston's leading personalization princess, Billie Sue. She's the spitfire, redheaded, owner of Out of the Box at 5709 Woodway Drive (at the corner of Bering Drive) who views every custom order as a fun challenge worth pursuing and her motto is, "Ok, perfect!"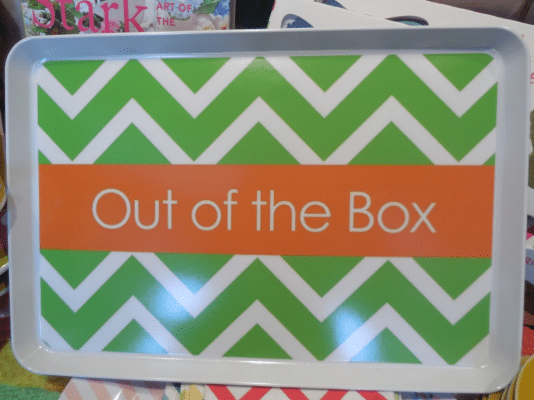 A typical conversation with her goes something like this, "Billie Sue I need 12 sleeves of Styrofoam cups with our ranch logo on them by Friday and coozies to match as well. Oh, and it's also my friend's so and so's birthday and she likes green and just bought a beach house. So what do you have for me?" Billie Sue laughs and says with a chipper voice, "Ok, perfect. The styros will be here by Thursday and I have a brown canvass tote that will be monogrammed with her initials in green later on today. Is that ok?" Um, heck yeah … "Ok, perfect," I automatically reply. Her enthusiasm is infectious and I find myself taking on her mannerisms.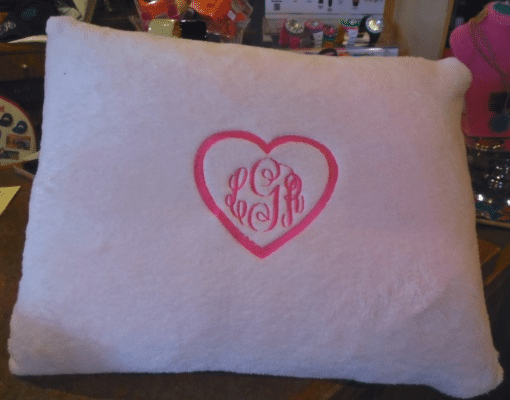 Houstonians know that they can call Billie Sue, give her a dollar amount they want to spend and she will come up with the perfect unique sorority gift, bachelorette party swag, wedding, anniversary, or birthday present within hours and sometimes minutes. She offers custom personalization on some items the same day you order them and gift-wrapping is always free!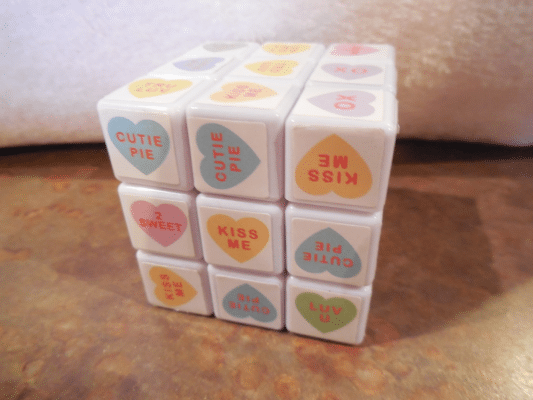 But shoppers beware; I dare you to go in and come out with just one item. The shop is filled to the brim with interesting things you didn't know you wanted before arriving and assuredly "must-have" before you walk out the door. I once went in for a Christmas ornament and came out having completed my entire Christmas list for all the female relatives and friends in my life. It's simply that fab a place!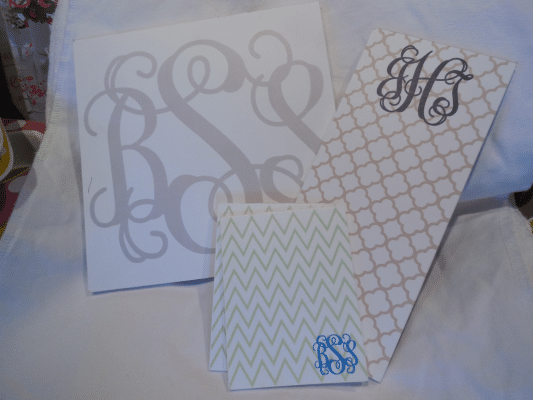 Her best-personalized gifts at the moment include:
A monogrammed water bottle – $32,
Bath salts in initialized glass jars – $30,
A large round cutting board etched with the family name – $150
Initialed keychains – $18, and luggage tags – $20
Personalized flip-flops -$75.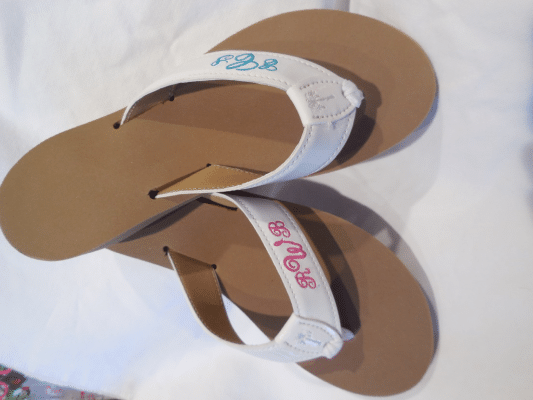 With Valentines Day close-by I decided to check Billie Sue's inventory to see what all the moms were sending to their sons and daughters away at college. Here are her best items for all you diehard sentimentalists: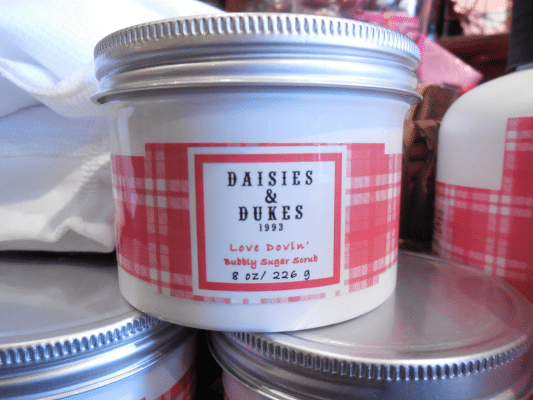 Daisies & Dukes Love Dovin' Bubbly Sugar Scrub -$17
Monogrammed pillow – $59
Auntie Acid book -$10,
Candy Heart Rubix Cube – $10,
Personalized acrylic tumbler with straw – $25,
"love you" drink coasters – $17